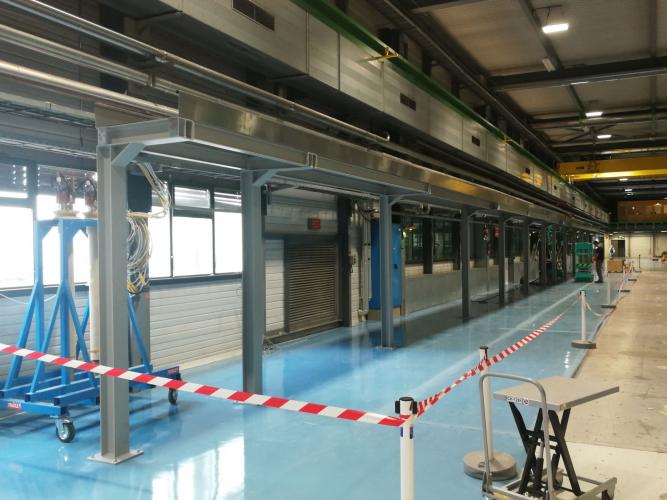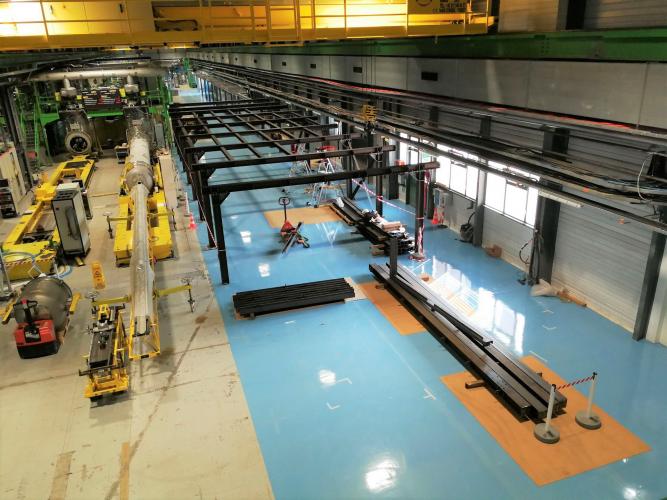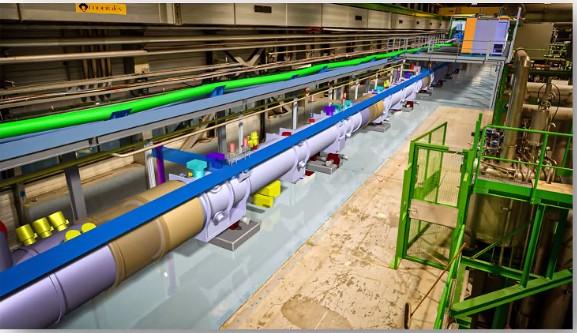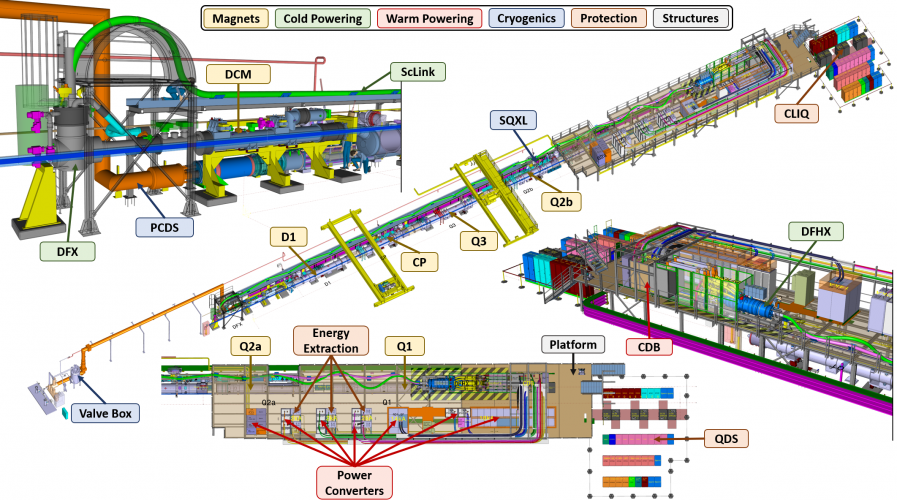 The String Facility section (SF) is responsible for the coordination of the activities related to the integration, installation, commissioning and operation of the Inner Triplet String Facility in SM18 within the framework of the HL-LHC Project. The section makes sure that the procedures, test program and required documentation are prepared timely and that the facility is equipped in accordance to the specificities of the measurements and experiments to be conducted. The section guarantees the implementation of the safety requirements both in terms of personnel and equipment, all along the different phases of the installation. The SF team performs a detailed follow up of the superconducting magnet circuits during the lifetime cycle, making sure of the adequacy of the applied powering and protection engineering, as well as the required instrumentation and controls systems.
The responsibilities of the section include amongst others:
The integration of the test facility into the surface building.
The installation and later dismantling of all the components following defined procedures, documenting the findings to allow feedback to the installation of the new equipment in the HL-LHC machine.
Participating in the coordination of the SM18 user's panel and making sure that services (water, air and cryogenic cooling, power, handling etc.) and resources are available for the different test activities.
Collection of requests from the equipment groups and, based on the different requirements, set-up of the installation and test plan.
Performing any relevant tests and verifications prior to the system tests and the cold powering of the circuits, in close collaboration with equipment owners.
Ensuring the safety during installation and operation.
Ensuring that equipment owners and users have access to the produced data in time, allowing for feedback into their designs and a complete understanding of their system operating in an integrated manner.
Coordinating and participating actively in the data analysis and interpretation of the test results in collaboration with the other teams.
SECTION LEADER
M. Bajko, x79558 / 75083
Links